Feature presentation: th3 cr3w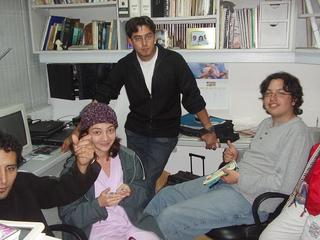 How About some pics for a change?
This right here is a group of my close friends chilling out at my computer room. Soujiro is the thumb up dude, Tati is the little cute nurse wearing the purple beanie (purple is sexy, y'all!). The pimpin' dude in the middle is Santiago, but we call him Negro, as you all should. Mr. Smiley is JJ. The little red arm with the white pants is the eternally shy Jazie.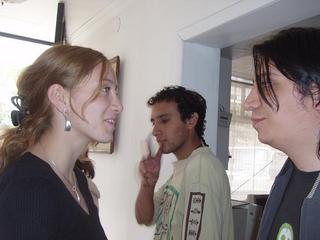 This is a weird picture indeed. Here I'm talking with Val, my best friend. In the background, Sou seems to be chilling us off. All in matrix-esque slow-mo. Whoah.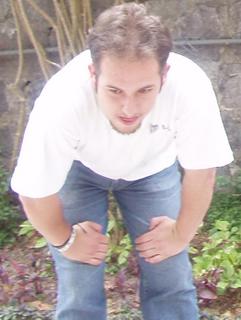 Ok, You can't help but to think....what the hell is Gabriel doing in this picture for crying out loud?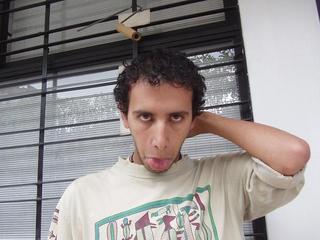 Solo picture featuring Soujiro in all his wacky glory. All hail Soujiro. Or else...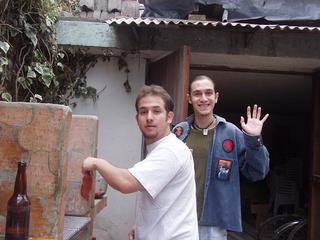 Here's Gabriel surprising us with his mad bbq'ing skillz. The goofy guy in the background is David, our candidate for the male Clueless.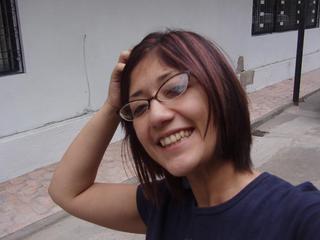 Here's Lizzie. Behind those glasses and merry expression lies a fascinating mind and a beautiful soul. You'll soon have a blog entry all for yourself my friend, I miss you already :'-(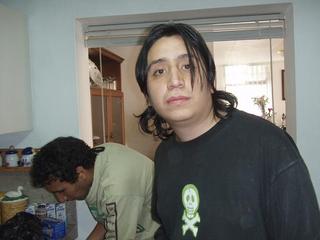 That would me featuring my best "can I be of help, ma'am?" expression. In the background, Soujiro connects the gas tank. For the record, the house didn't blow up.
(Notice the cute duck ornating the sugar container in the background).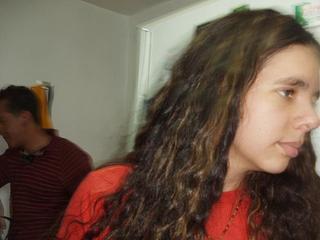 Behold!! This is Claudia, one of my best friends and a person I recklessly admire for a 1000 different reasons. The picture has a grunge-ish feeling to it, don't you think?
Yo! This is a picture of the kitchen gang, the renegade members of my b-day bbq who stayed until the very end. We sure look like we could kick your punk ass, huh? We certainly schooled the watermelon that lies busted to my right.
The only new member in the picture is Luis, Tati's best friend.
Last but not least, Felipe, Valeria's BF, is hauling her away from the madness. Don't worry man, your lady is going to be back soon, and I'm sure she is gonna take good care of you :-)
Hope you all enjoyed!!
***Last minute entrance***
Tati and me, practicing our smilies.
Woohoo!!